You can access the cloud filter portal at https://portal.smoothwall.cloud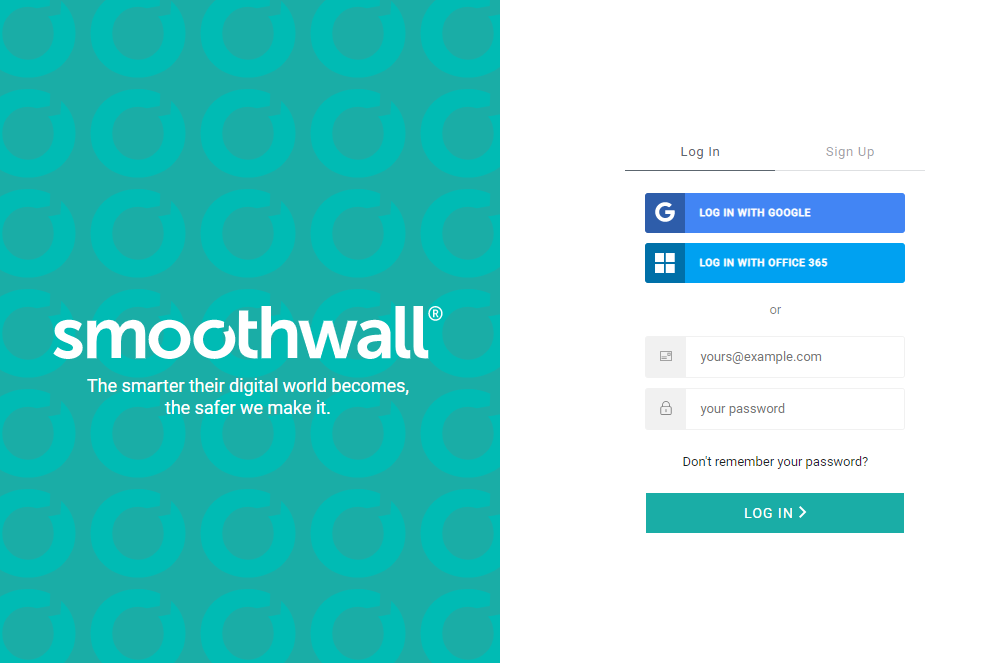 Logging in with Single Sign-On
From here you can login with either Google or Office 365 if your Google/Office primary account email address matches the email address of your Cloud Filter account - i.e. the email address to which your invitation email was sent.
Your Google primary account email address is the one shown when you click on 'Log in with Google' :
or is shown at the top right on https://office.com for Office 365:
Signing-up and logging in with a manual account
If you don't have a Google or Office 365 account, or your account is provisioned using a different address, you can sign-up by clicking the 'Sign-up' tab and creating a standalone password. You can then enter this on the login page, and request a reset if you forget the password.