All Smoothwall appliances come with a serial port interface either via an Ethernet to USB/Serial or via a micro USB to USB cable. When console access is not possible via monitor or SSH, a serial connection can be used instead. On Windows, PuTTY can be used for serial connection too, download your version from the PuTTY page, Download PuTTY.
NOTE: On Smoothwall software based installations (not appliances) the serial console needs to be enabled before it can be used and hardware to connect to the COM port needs to be available. The serial console is enabled in the setup application. Log on to the command line and issue the command:
# setup
This screen appears: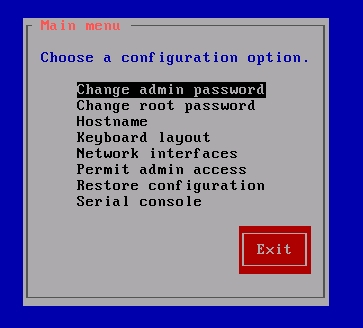 Using your keyboard, use the Up and Down arrow keys to select "Serial console" and press Enter. This screen appears:

To set the console Status to "Enabled" press the Spacebar.
To move to the Port field, press the Tab key and press Enter.
Use the Up and Down arrow keys to select the com port number and press Enter.
Use the Tab Key to move onto the Save option and press Enter, and then exit the setup program.
Configuring PuTTY
To configure a connection using the serial console using PuTTY, go to the serial options and check the defaults apply (Speed can sometimes be raised):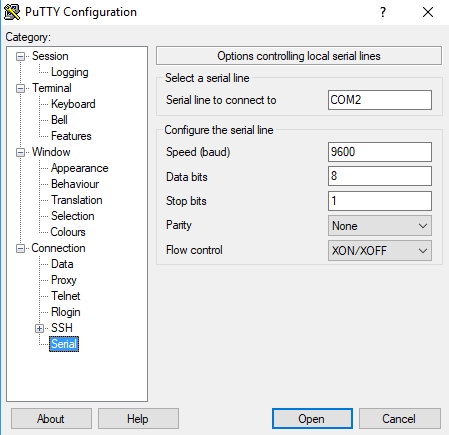 After that, go to the top session options and select serial and the local COM port, then click Open.