There are a lot of reports and tools available for determining amounts of data being downloaded and uploaded through the Smoothwall. Web traffic, specific application traffic and overall traffic usage can all be reported on.
Overall reports
The total amount of data downloaded can be seen in multiple ways. The page shown when you navigate to "Reports - Reports - Summary" contains two standard report sections called "Interface and Host Bandwidth Usage" and "Per IP address statistics". They show the total amount of data downloaded/uploaded based on interface or IP address. The time frame of these reports is static - showing daily, weekly and monthly.
These reports are also available in the custom reports section where two additional reports called "Individual interface" and a "Traffic statistics" are also found. The Individual interface" report shows a daily, weekly, monthly and yearly graph of bandwidth usage through the selected interface. The "Traffic Statistics" report shows a breakdown of the types of traffic passing through the selected interface. The traffic statistics report shows you an output like the one below: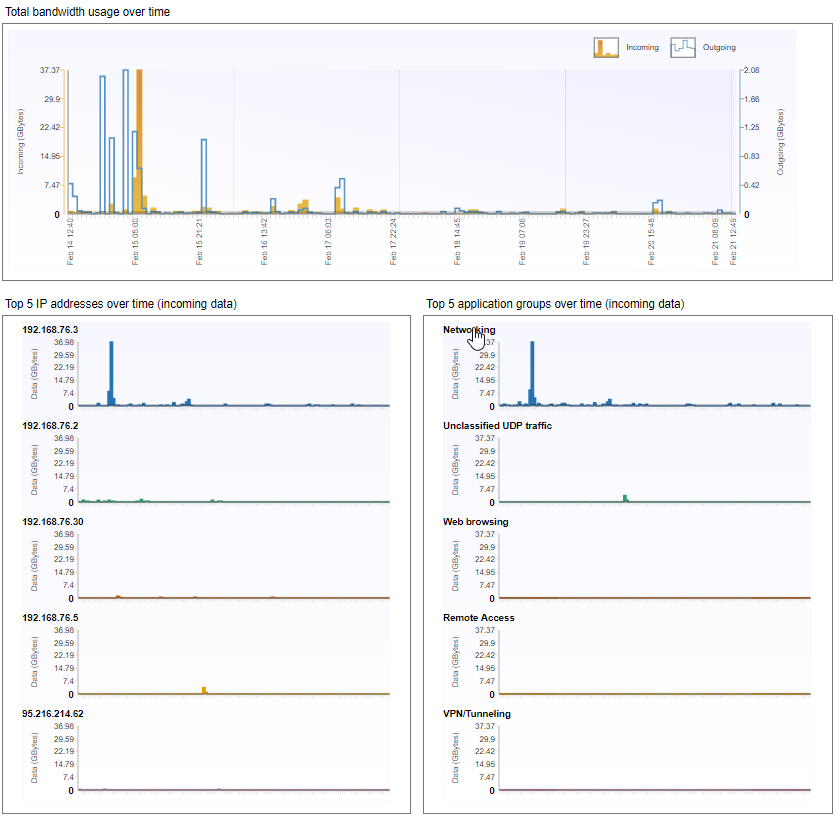 From here, clicking on one of the top 5 IP address graphs or application group graph, show you this type of output: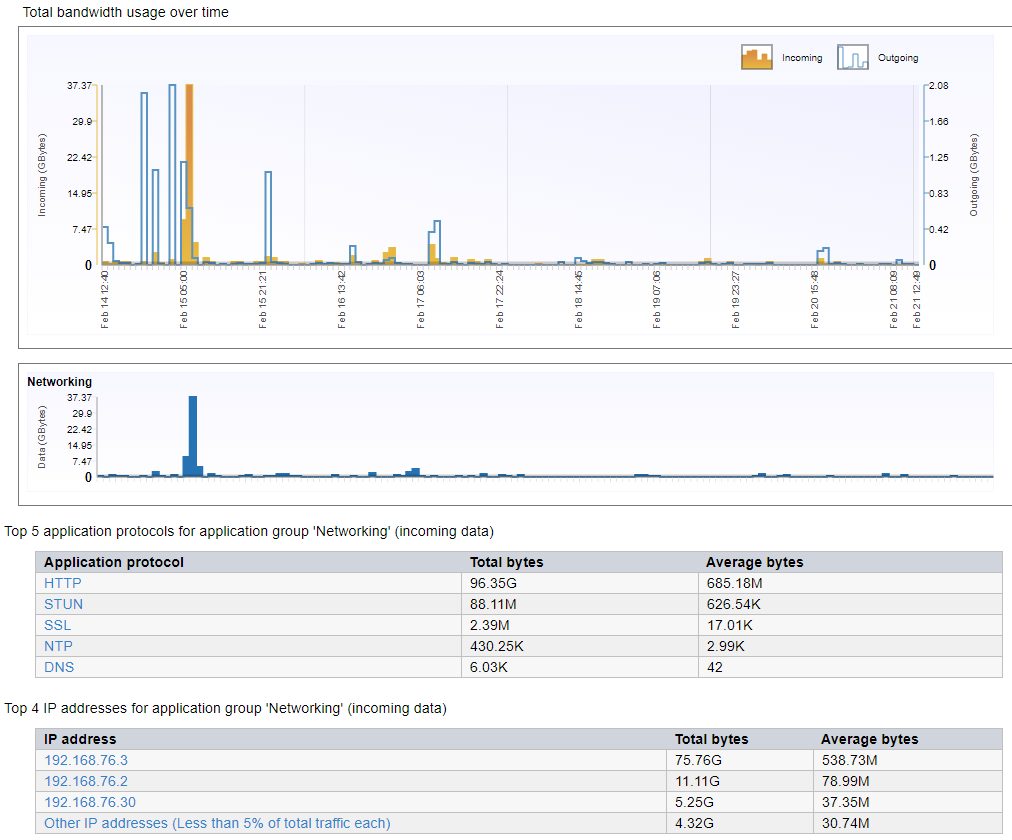 Finally there is the option to see bandwidth usage in real time by going to the "Reports » Realtime » Traffic graphs" page.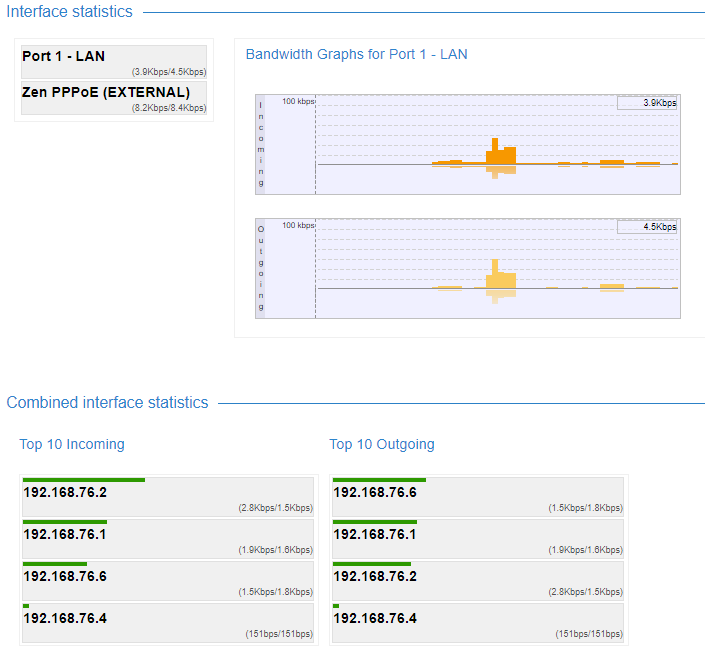 Here we can see traffic patterns in real time based on interface and IP address. Click on the interface in the top left side to switch the bandwidth graph display to that interface.
Web traffic specific reports
On the "Reports - Reports - Reports" page, there is a folder called "Top reports". Most of the reports in this folder will show bandwidth values. There are reports to show top domains, users, IP addresses and categories.
When you run a web filter report to show top IP addresses by bandwidth for example, you can then click on any result in the finished report and you will get multiple options for follow up reports: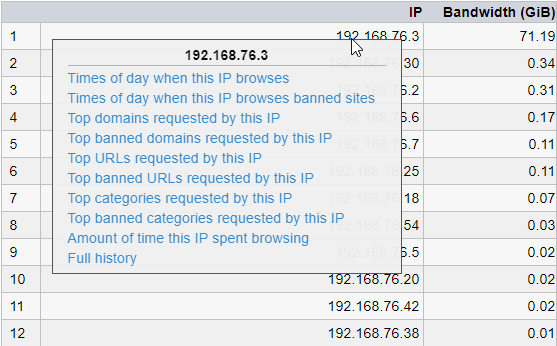 Using this feature, you can drill into the results to get more detailed information without having to create a new custom report.
Most of the web filter reports found in the Guardian 3 section allow you to adjust the unit measure to see bandwidth, time spent or hits.
As always, Smoothwall support can assist you with any questions/clarifications and custom reports you may want to create.